RAFAEL
:: DSEI Exhibition, London
RAFAEL
:: DSEI Exhibition, London
Land Division RWS - Interactive Show
Land Division RWS - Interactive Show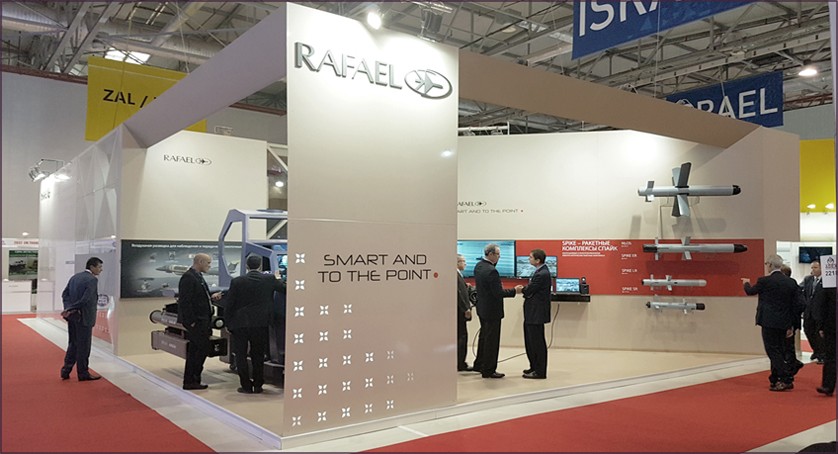 Rafael Advanced Defense Systems is an Israeli defense technology company. It was founded as Israel's National R&D Defense Laboratory under the auspices of the Israeli Ministry of Defense. Rafael develops and produces military and defense technologies for the Israel Defense Forces and for export abroad.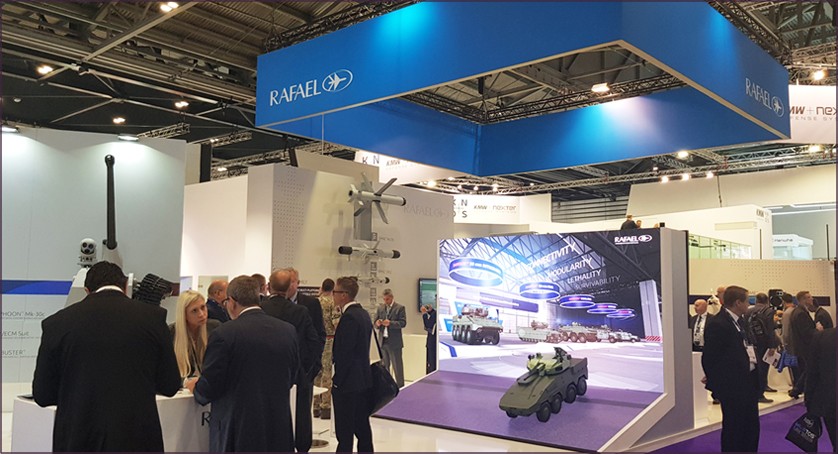 Our mission: To plan and produce the central focused display zone in RAFAEL's exhibitions booth. The main display presents comprehensive and detailed demonstrations of RAFAEL's Land division solutions and RWS capabilities.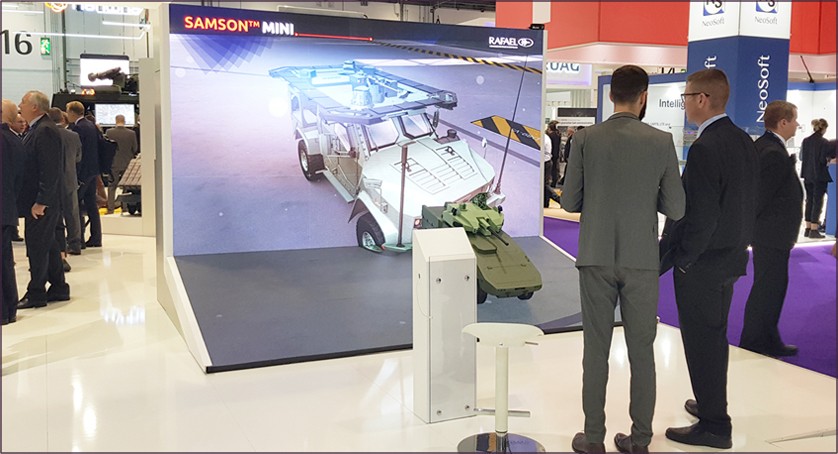 Our solution: A unique presentation projected on a dedicated space in the center of RAFAEL's booth. The display consists of two plumbed LED screens (vertical and horizontal) and an actual RWS vehicle model attached to the screens creating an illusion of reality.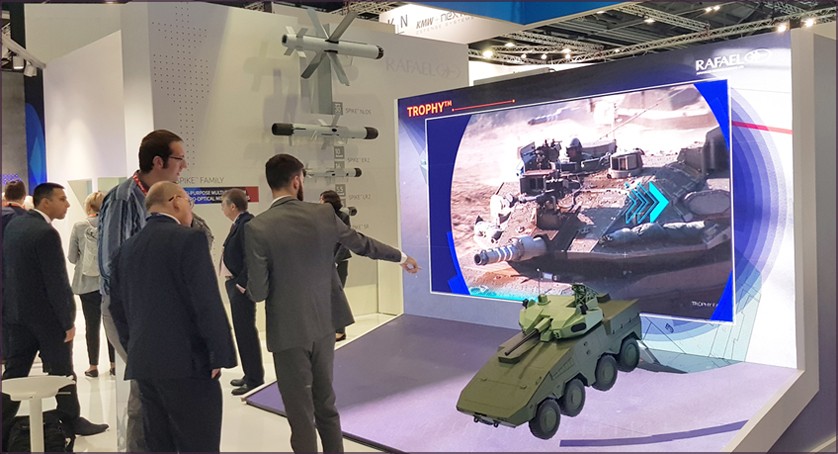 The overall construction creates an illustrative and inventive show, comprised of a huge military hangar containing six interactive RWS vehicles. The presenter/visitor use the iPad control unit to select their preferred vehicle, and interactively receive all the technical and operational information about the platform, its specifications and components. The details are shown using realistic 3D interactive models and real time animation, high quality video and animation segments, including live operational scenarios.